TEHRAN (IQNA) – The 34th edition of the International Islamic Unity Conference will be organized virtually, the secretary general of the World Forum for Proximity of Islamic Schools of Thought (WFPIST) said.
Speaking at a press conference in Tehran on Tuesday, Hojat-ol-Islam Hamid Shahriari said it was the organizers' intention to hold the annual event like previous years but the coronavirus pandemic forced them to opt for an online program.
He said "Islamic Cooperation in Face of Calamities and Disasters" is the theme of this year's conference.
It will also discuss major issues of the Muslims world, he added.
The conference will include 7 major programs, including speeches by prominent Muslim world figures and scholars, the cleric noted.
More than 160 foreign speakers from 47 countries as well as 120 Iranian figures will deliver speeches at the video-conference, he said.
Hojat-ol-Islam Shahriari said there will also be 8 online forums in Persian and 29 more in other languages, including Arabic, English, French, Urdu, Turkish, Bengali, and Russian.
Papers on the main theme of the conference and 7 sub-categories have been received by the secretariat and the selected ones will be presented during the weeklong event, he further said.
Among other programs, he noted, will be unveiling two books, one on Palestine and the other on Fiqh (Islamic jurisprudence).
The closing ceremony of this year's conference will be held on the eve of the birthday anniversary of the Holy Prophet (PBUH) (November 2), the official went on to say.
The 17th day of Rabi al-Awwal, which falls on November 3 this year, is believed by Shia Muslims to mark the birth anniversary of Prophet Mohammad (PBUH), while Sunni Muslims regard the 12th day of the month as the birthday of the last prophet.
The interval between the two dates is celebrated every year as the Islamic Unity Week.
Late Founder of the Islamic Republic of Iran Imam Khomeini (RA) declared the occasion as the Islamic Unity Week back in the 1980s.
To subscribe
للآشتراك..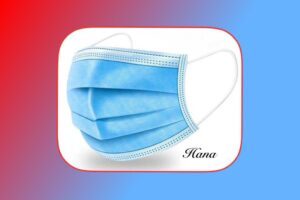 https://chat.whatsapp.com/Fava5Ifru8330dDMfhs0gn